About Us
We are the Leading Specialists in UK Property for Overseas Buyers, UK Expats and Buy-to-Let Investors. Please watch Section 3 of the Main Video on our website as this explains in detail everything you need to know about us.
Part of Large Group
Find UK Property is the trading name of International Property Specialists Ltd, a UK company. We are members of a large group of companies specialising in UK Property Sales. We operate from the 26 acre business park (Time Technology Park) where we have our head offices in Lancashire. We also have offices in Middlesbrough in the North East. The Family Group has been established at our Lancashire site for almost 30 years and we have been trading in this property business for over 15 years. The BBC have produced 5 programs on our family business. These show how we acquire, renovate and sell properties at amongst the lowest prices in the UK. All episodes are shown on the Testimonials page of the website.
What We Do
Find UK Property sell low cost houses to property buyers from the UK and all over the World. All of our properties are located in 28 towns in North East and North West England. Our clients have 100% control of their properties and most rent them directly to us after purchase. This enables them to become passive investors, yet still retain full management control. There are no property management or letting agents. We become your direct long-term tenants and agree to pay you guaranteed rent and maintain the properties at our cost.  You fully own the property, benefit from long term guaranteed rental income and future property capital growth, but do not need to do anything – in our agreement we agree to keep the property in a good rentalble condition at our own cost. We treat the properties like our own and rent them out to our own tenants. In that relationship, we become the landlord of the property and are liable for all tenants and property issues. We renovate properties well, and keep them in a good condition, with the aim of getting more rent from our tenants than we have to pay you. This way we can cover our costs and remain profitable.
Although we are accredited to be estate agents, in our dealing with you, after property purchase, we actually become your tenants and you become our landlord. We pay you rent and agree to maintain your property in a good condition at our cost. This arrangement is agreed in the agreement to rent and sublet and allows you to retain full day to day management control of your property whilst renting it directly to us. It means that you can decide at any time what to do with your property (with the required notice period – so that we can deal with any of our subtenants).

Dedicated Sales and Admin Teams
Find UK Property specializes in UK investment properties with full service and long term support. Although part of a large group, we have small dedicated teams dealing with customer sales and customer admin and providing a very personal service. Our Sales Team consists of senior property consultants with many years of experience of the UK Property market.
We have a policy whereby our most senior and experienced staff aim to have a meeting at some point with all customers directly, as we appreciate that property purchase is a major decision for most people. The Admin team provides support with regards to all agreements, payments for property, client account statements and property management updates. We do not have traditional "sales" staff – just properyt consultants and admin staff to process sales.
UK Office
Our UK offices are 45 minutes from Manchester International Airport. Please contact us prior to arranging a visit. These days a good Zoom video meeting provides all of the information you need and visits are not essential.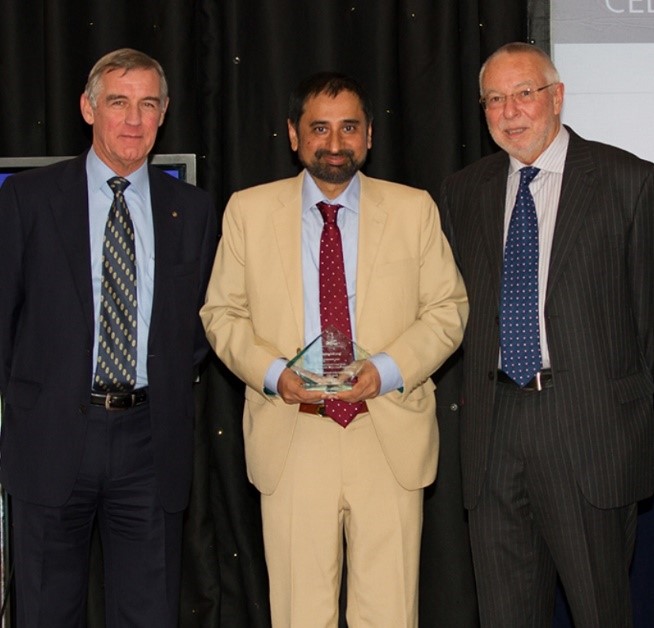 Award Winning
Find UK Property staff have passed the relevant examinations set by the National Federation of Property Professionals. One of our staff was officially recognised by NFoPP as achieving the highest marks amongst all UK Estate Agents in 2012 Winner & Highest Achiever in UK – "UK Residential Property"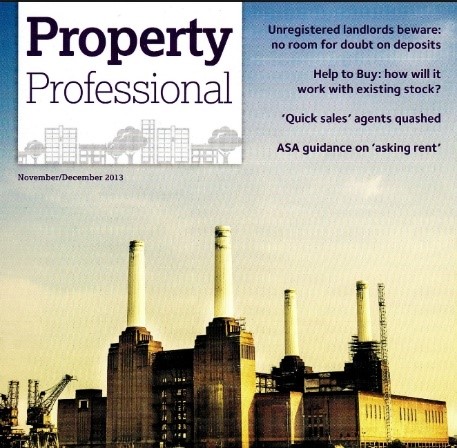 Writing in "Property Professional Magazine" – The official magazine for accredited members of National Association of Estate Agents and other UK Property Associations, Tariq Mohammed, a director of Find UK Property said "We are really delighted in winning the Highest Achievement Award in Sale of Residential Property . Our company sells UK properties to UK residents, overseas investors and UK expats. Such buyers want to deal with professional and knowledgeable property consultants and this award will further help us, by showing that we have well-trained staff." Property Professional – Nov/Dec 2013 Issue pages 62-63.
We Are Fully Licensed
We are fully licensed members of the National Association of Estate Agents. Our staff have passed the relevant examinations set by the National Federation of Property Professionals. One of our staff was officially recognised by NFoPP as achieving the highest marks amongst all UK Estate Agents in 2012.
Next Steps
In order to discuss your requirements, it is best to complete an enquiry form under the relevant section on home page, by clicking "ENQUIRY FORM & BROCHURE". If you provide your contact details, we will contact you at your request. Alternatively email [email protected] or call the advice line number above.
VIDEO – About Us Video
This video explains who are Find UK Property, the services we provide, and why you should use us. It also covers our history and background. The content in this video is similar to Section 3 of the Main Property Video
Privacy Policy – Please see Below
Privacy Policy
We're committed to protecting and respecting your privacy
Find UK Property is a trading name for International Property Specialists Ltd. This Policy explains when and why we collect personal information about people who visit our website or call us, how we use it, the conditions under which we may disclose it to others and how we keep it secure under the General Data Protection Regulation (GDPR).
We may change this Policy from time to time so please check this page occasionally to ensure that you're happy with any changes. By using our website, you're agreeing to be bound by this Policy.
What information do we collect about you?
We obtain information about you when you use our website and contact us using the following:
HelpOnClick: When you use the live help tool, you user ID and IP address is collected, along with any other information you provide, so that we can contact you regarding your enquiry. If you leave us a message, your name and email address is collected so that we can email you back a response.
Enquiry form: When you submit a form, the personal information we collect might include your name, email address and any other information you provide us with such as your contact number, resident country and nationality.
Sales calls: If you choose to contact us using the telephone number on the website, any personal information you provide will be collected.
We may also obtain your contact details if you have requested information about our products through third party service providers we work in association with or who work on our behalf; for example, investment property agencies.
How is your information used?
We may typically use your personal information for the following purposes. This is not a definitive list and may change from time to time:
To send you information about our investment properties or communications which you have requested
To respond to your enquiries or comments submitted through this Website
To help improve our products and services
To help customise the website according to your interests
To deliver relevant advertising to you whilst you are on the Site (see Cookie policy)
To help in training and development of staff
If you choose to contact us using the telephone number on the website, calls may be recorded for training and monitoring purposes.
What is the lawful basis for processing the information?
We have a legitimate interest to process this information. These legitimate interests are:
To ensure that your queries are addressed
To provide you with our services
To gain information about the use of our website and any improvements that can be made
How long do we keep your data for?
In accordance with the GDPR, we will retain your personal information for three years from the date of collection at which point it will be erased or anonymised so that the data no longer identifies you.
Who has access to your information?
We will never sell, distribute or lease your personal information to third parties unless we have your permission or are required by law to do so.
We will not share your information with third parties for marketing purposes.
Third Party Service Providers working on our behalf: We may pass your information to our third-party service providers, agents, subcontractors and other associated organisations for the purposes of completing tasks and providing services to you on our behalf (for example, using an agent to find you a suitable own-use property). However, when we use third party service providers, we disclose only the personal information that is necessary to deliver the service and we have a contract in place that requires them to keep your information secure and not to use it for their own direct marketing purposes. Please be reassured that we will not release your information to third parties (beyond our network and partner companies) for them to use for their own direct marketing purposes, unless you have requested us to do so, or we are required to do so by law, for example, by a court order or for the purposes of prevention of fraud or other crime.
Third Party Service Providers we work in association with: We work closely with various third-party service providers and partner companies to bring you a range of quality and reliable services designed to meet the needs of our customers. When you enquire about or purchase one or more of these services, the relevant third-party service provider will use your details to provide you with information and carry out their obligations arising from any contracts you have entered into with them. In some cases, they will be acting as a data controller of your information and therefore we advise you to read their Privacy Policy.  These third-party product providers will share your information with us which we will use in accordance with this Privacy Policy.
How do we protect your data?
We are committed to ensuring that your information is secure. To prevent unauthorised access or disclosure, we have put in place suitable physical, electronic and managerial procedures to safeguard and secure the information we collect.
Links to other websites
Our website may contain links to other websites run by other organisations. This privacy policy applies only to our website' so we encourage you to read the privacy statements on the other websites you visit. We cannot be responsible for the privacy policies and practices of other sites even if you access them using links from our website.
In addition, if you linked to our website from a third-party site, we cannot be responsible for the privacy policies and practices of the owners and operators of that third-party site and recommend that you check the policy of that third-party site.
Use of 'Cookies'
Please refer to our Cookie Policy below
How to update your information?
If you believe that any information we are holding about you is incorrect or incomplete, please email us on [email protected] as soon as possible. We will promptly correct any information found to be incorrect.
What are your rights?
You have the right to ask us not to process your personal data at any time.
You have the right to use our website without consenting to marketing and communication services. We currently do NOT send marketing emails to our clients. We will inform you (before collecting your data) if we intend to use your data for such purposes or if we intend to disclose your information to any third party for such purposes.
You have a right to request access to or rectification of your personal data which we hold about you. You also have a right to erase your personal data, to restrict the processing of your personal data and the right to receive your personal data that you have provided to us, the right to object to our processing of your personal data and a right to request that we transmit your personal data to another data controller.
Where we process your personal data because you have given us your consent to do so, you have the right to withdraw your consent at any time.
You have the right to complain to the Information Commissioner's Office if you feel unhappy with the way we process your data. Please visit www.ico.org.uk for more information.
To exercise any of these rights, please write to [email protected].
Review of this Policy
We keep this Policy under regular review. This Policy was last updated in June 2018.
Cookie Policy –
What is a cookie?
Like many other websites, Find UK Property uses cookies. A cookie is a small file which asks permission to be placed on your computer's hard drive. Once you agree, the file is added, and the cookie helps analyse web traffic or lets you know when you visit a particular site. Cookies allow web applications to respond to you as an individual. The web application can tailor its operations to your needs, likes and dislikes by gathering and remembering information about your preferences. A cookie does NOT give us access to your computer or any information about you, other than the data you choose to share with us.
How we use cookies
We use traffic log cookies to identify which pages are being used. This helps us analyse data about web page traffic and improve our website so that we can tailor it to our customer needs. For example, we can make more popular pages easier to navigate to. The information can also be used to determine the number of unique visits and return visits to a website. Also, whether users have encountered problems while using the site or its functions. We only use this information for statistical analysis purposes and then the data is removed from the system.
Google Analytics: This cookie allows us to see information on user website activities including, but not limited to page views, source and time spend on website. The information is depersonalised and is displayed as numbers, meaning it cannot be tracked back to individuals. This will help to protect your privacy. Using Google Analytics, we can see what content is popular on our website and strive to give you more of the things you enjoy reading and watching.
Google AdWords: Our website uses a Google AdWords re-marketing service to advertise on third party websites (including Google) to previous visitors to our site. This could be in the form of an advertisement on the Google search results page, or a site in the Google Display Network. Third party vendors, including Google, use cookies to serve ads based on someone's past visit to a client's website. Of course, any data collected will be used in accordance with our own privacy policy and Google's privacy policy.
Overall, cookies help us provide you with a better website, by enabling us to monitor which pages you find useful and which you do not.
How can you manage cookies?
You can choose to accept or decline cookies. Most web browsers automatically accept cookies, but you can usually modify your browser setting to decline cookies if you prefer. This may prevent you from taking full advantage of the website.
If you do not want your data collected with Google Analytics, you can install the Google Analytics opt-out browser add-on directly from the Google website.